Buckeye Great Rex Kern To Speak in Chillicothe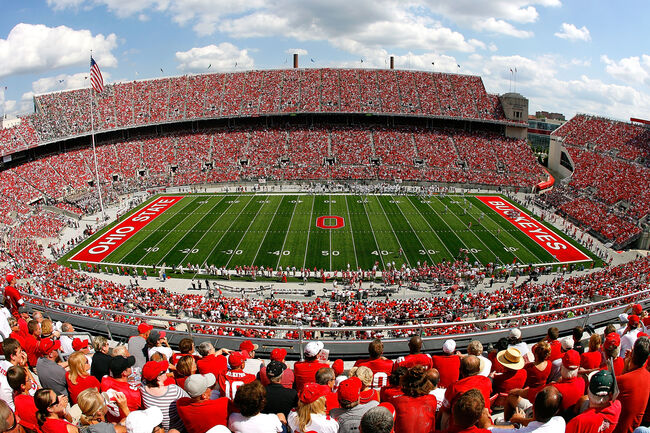 Buckeye great and Rose Bowl MVP Rex Kern will appear in Chillicothe as the guest speaker for the OSU Alumni Club of Ross County. The club is remembering the 50th anniversary of the 1968 National Championship season.
Kern led the Buckeyes to an undefeated season that year and a Rose Bowl Championship. Few Buckeye champions span generations of admiration like Rex Kern, the leader of the "Super Sophomores." In 1968 Kern guided the Buckeyes to an undefeated season. That consensus national championship stands as a bridge for Buckeye fans between the championships of the 1950's and the resurgence of the 2000's.
Kern will speak at the local alumni club's annual dinner meeting on April 5th. Tickets are $40 per person and seating is limited. Those interested in attending can email rosscoclub@osu.edu or visit the club's website http://rosscounty.alumni.osu.edu.
The club will report on its activities over the last year including scholarships, student recruitment, community service, and networking opportunities and social occasions for local OSU alumni and supporters. The Ohio State University Alumni Club of Ross County funds two scholarships for Ross County students attending the Ohio State University, the Betty & Robert Jones Scholarship Fund for incoming freshmen and the Upperclassman Merit Scholarship. Sustaining members of the OSU Alumni Association can maintain football ticket eligibility by donating to the Betty & Robert Jones Scholarship Fund which is fund number 606194.
Any OSU supporter can join the club or donate to the scholarship fund by visiting http://rosscounty.alumni.osu.edu. Please email RossCoClub@osu.edu for more information. #