Dan & Mike in the Morning
Petland Dan & Mike Golf Challenge May 3rd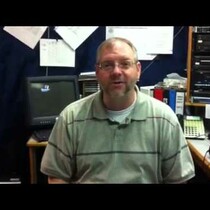 Posted April 15th, 2013 @ 2:19pm
$40 fee includes Subway Breakfast, Casa del Taco lunch, door prizes and 18 holes.
Proceeds go to assorted Jaycee charities including Special Santa.
Entry forms are available at the Clear Channel Chillicothe Studios, 45 West Main Street or the Chillicothe Jaycees Golf Course.
Brought to you by Daymar College, Chillicothe Fire and Security, Tonlinson Insurance Agency, Ross County Banking Center, Ware Funeral Home, Chillitown MX, Globe Furniture, Your local Valero Gas Stations, Brite and Clean Coin Laundry and by Bud Light, the official beverage of the Petland Dan & Mike Golf Challenge.