Dan & Mike in the Morning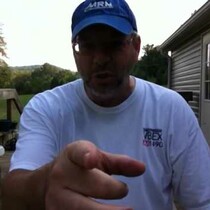 Posted August 20th, 2014 @ 12:32pm
COMING THURSDAY: The Chillicothe VA's Dr. Robert Taylor shares details about a Mental Health Summitt coming next week and it's MOVIE DAY with Kevin Carr of www.FatGuysAtTheMovies.com!
ALS Ice Bucket Challenge accepted!
In honor of my buddy Bob Overberg. Thanks for all you've done to raise ALS awareness. God bless you and your loved ones! If you are called out in the #IceBucketChallenge but don't want to get wet or just want to help, this is a good place to donate: http://web.alsa.org/goto/BobOverberg. It's Bob's personal Walk page. The Baltimore Walk to Defeat ALS is 5 October.